Hooray! This year is winding down and it's time to look ahead to a fresh new year. But first it's time to celebrate the night away because every New Year's Eve deserves to be commemorated with your favorite traditions. Perhaps you're looking forward to hitting the restart button after a less than stellar year. Or maybe you want to celebrate all the good things that have come your way over the past twelve months.
Either way, don't turn the page on your calendar without taking some time to enjoy this large print word search puzzle. It's a pdf that you can download and print at home, and it has the solutions on the second page, so don't worry if you get stumped! Perfect for teens, adults, seniors – for anyone who loves a good word hunt!
Happy New Year! Here is the free printable New Year's Eve word search download link: https://rokopuzzles.com/wp-content/uploads/2021/12/New-Years-Eve-Word-Search.pdf
Featured words include cheers, clock, streamers, midnight, countdown, and so much more! Happy New Year!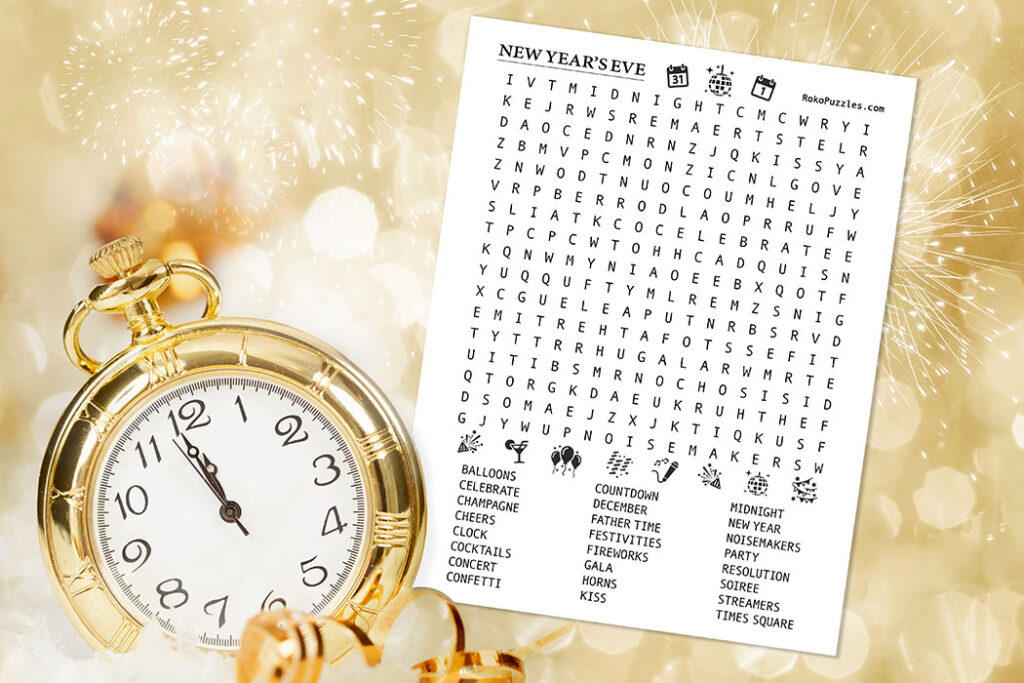 Please note – word searches in my books do not currently feature decorative icons – this is a special feature of my holiday printable downloads only.